Glencoe Locksmith | Locksmith In Glencoe | Locksmiths In Glencoe Illinois
CALL US AT: (224) 577-1850

Glencoe Locksmith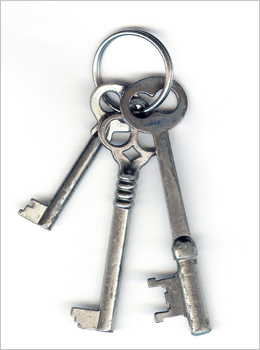 Being a locksmith is much more involved then people realize. This craft is becoming more sophisticated with the advancement of technology. Glencoe Locksmith located in Glencoe, Illinois is proud to offer skilled locksmiths that are always updating their skills to keep up with the new, up and coming technology of locks and advance locking security to offer our customer base the best possible service. We offer free consultations, emergency lockout services, and a mobile 24-hour locksmith service.
Call Today: (224) 577-1850
Customer relations are an important part of the services we offer. Our professional office staff will help you book a consultation with one of our locksmiths. We will book it on your time frame and provide you with helpful quality information.

Our office in Glencoe, IL specializes in Automotive, Residential and Commercial locksmith jobs. Some of the services that we offer to our clients are:
Emergency lock out
Lock changes
Broken key extraction
24-hour service
Lock installation
Mobile 24-hour service
Fence locks
Window locks
Dead bolts
High security locks
Safe locks
Keypads
Keyless remotes
Cylinder lock
Mortice locks
Our attention to detail, clean installation and superior customer service is the top of our field. We strive to be the best one stop shop for your entire locksmith needs. Our technicians only use the very top of the line, latest equipment. When it comes to locks and security systems we only work with the best. In that list of top brands are:
Arrow
ASSA
Baldwin
Falcon
Llco
Kaba
Kwikset
Medeco
Mul-T-Lock
Schlage
Yale
For more information on the products we offer please call (224) 577-1850
At one point or another in your life one of the following things will happen to you: you will lock yourself out of your home by either forgetting your keys, or by losing your keys while you are out, locking yourself out of your car, become a victim of a property crime where some one breaks into your home or even into your car. When these events happen to you it is always a good idea to have a good locksmiths number saved into your cell phone, so you are not left stranded and that locksmiths number should be (224) 577-1850 for 24 hour 7 days a week emergency service calls.

Among some of the services our Glencoe, Illinois office offers is Rekey service. If you are wondering what a rekey service is, it is when we replace the internal workings of the locks on your doors. This means that the keys for those doors will no long work. We will provide you with a new set of keys. You can call (224) 577-1850 to book an appointment for service or call to book a free consultation with one of our trained professionals.
Call Us: (224) 577-1850
There are many different types of locks for many different items. When looking for a locksmith in Illinois near Glencoe that specialize in different forms of locks, we are the company to call. Some of the options available to our customers are:
Decorative locks
High security locks
Desk file cabinet locks
File cabinet locks
Security window locks
Garage door locks
Window locks
Safe locks
We will come to your home or place of business to give you a quote or install these locks with a professional, courteous, fast installation.
Call Now: (224) 577-1850
Our locksmiths offer many more services for all your lock needs. Business locks for doors, windows, safes, files and more, or personal home lock needs for windows, doors, fences, gun safes, break-in repair or for your automobile. When you lock your keys in the car, lose your keys, or find out your car is a victim of a car break-in and you need new locks installed we can help. No matter the reason we are here to assist you with just one call.
Call Today: (224) 577-1850